AVX Aircraft is leveraging our unique blend of Vertical Take-off and Landing (VTOL) design experience, innovation, and understanding of our customers requirements to bring a compelling portfolio of unmanned systems and technologies to the military and commercial markets.  Whether is Intelligence, Surveillance and Reconnaissance or heavy lift Cargo, AVX has the expertise to help customers overcome their most difficult challenges.
In response to emerging customer requirements, AVX Aircraft has developed several conceptual designs and critical technologies to assist in locating, identifying and targeting threats.  Our "Myriad" family of systems can be launched from other manned and unmanned platforms and includes unmanned systems from Group 1 through Group 3 that can be configured to accomplish any number of critical missions.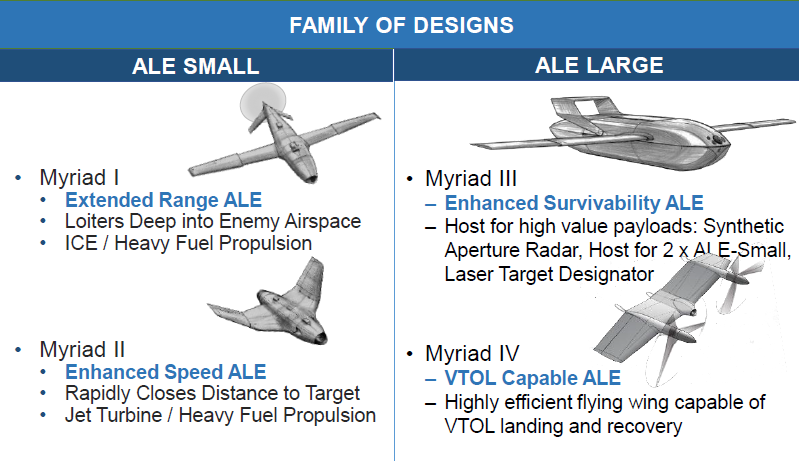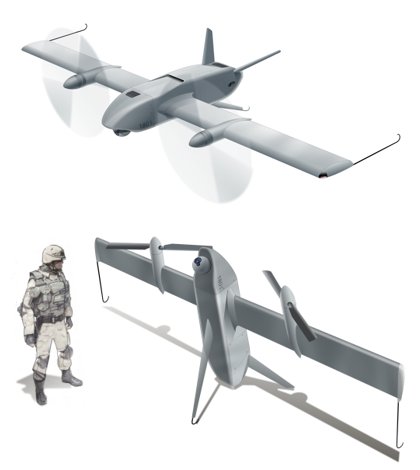 In response to tactical unmanned requirements, AVX aircraft is developing a Tactical Group 3 Vertical Take-off and Landing (VTOL) unmanned system to conduct critical Intelligence, Surveillance, Reconnaissance and Targeting (ISR&T) missions.   The AVX RECON-45 is unique in that is consists of a tilt-wing design with large rotor diameter to deliver on our customer's objective requirements in terms of hover, range, and payload carrying performance.  The mission equipment package is designed around a modular open systems architecture to facilitate rapid re-configuration in the field based on evolving mission needs.
AVX aircraft, leveraging our patented soft-in-plane coaxial rotor technology, developed under the Future Armed Reconnaissance Aircraft (FARA) program, is developing a family of multi-mission unmanned vehicles for military and commercial applications.  This technology provides 15% more lift and negates the need for tail rotor which increases aircraft reliability and safety.  Depicted here in a military combat resupply scenario, this is truly the future of unmanned cargo.